Did you know this about the IW Knights of Columbus?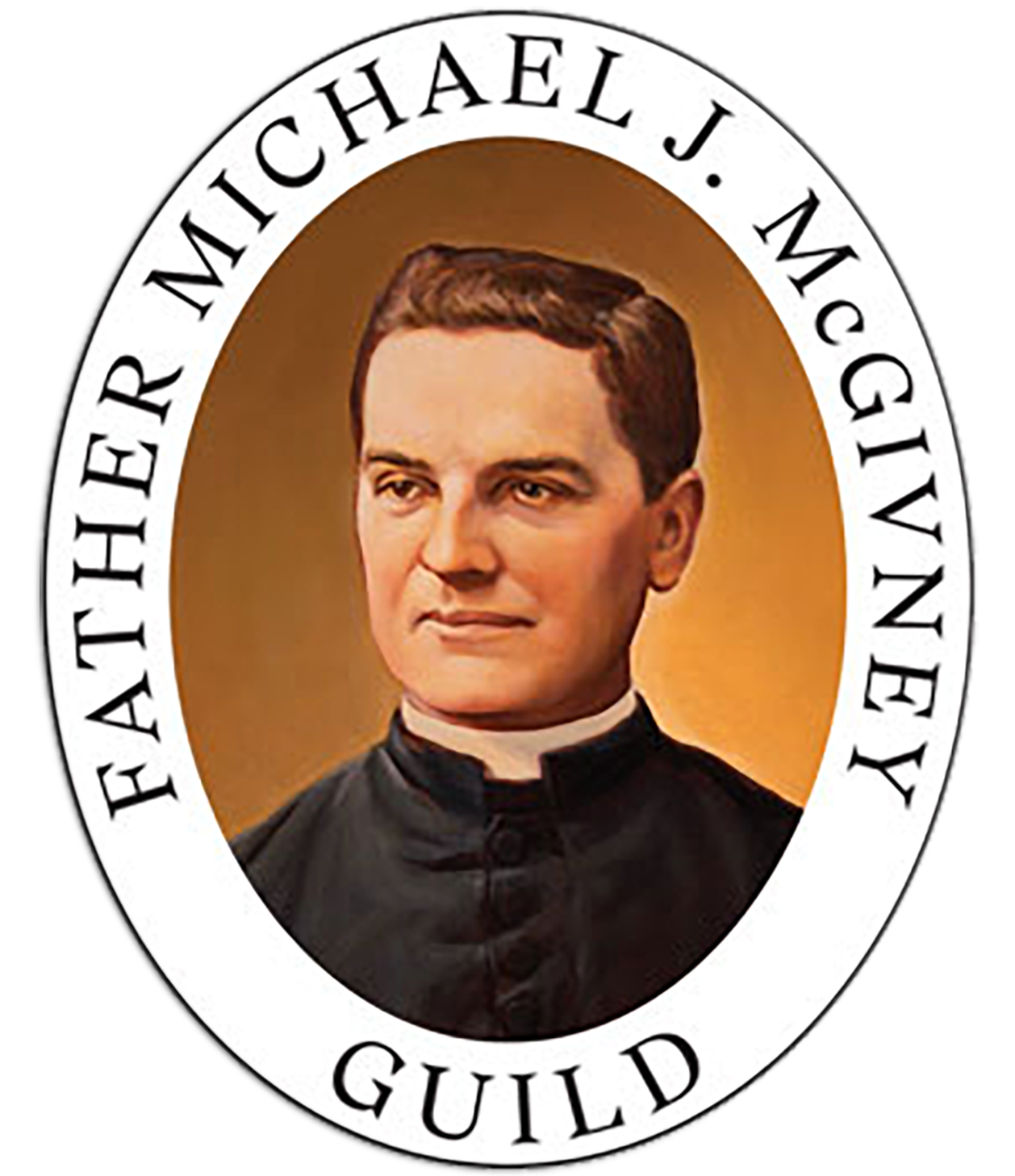 The following are additional comments - known as "favors received".  Over the last 5 years, the Father Michael J. McGivney Guild has received hundreds of similar comments.  They show that many Knights, their families along with many others turn to Blessed Michael as a friend, asking for his help with matters large and small.
2022-12-02 Windsor Locks, CT - Kristie/Chrissy - Lymphoma
Blessed Michael McGivney, we thank you that through your intercession, Chrissy turned a corner the weekend of November 9, 2022, feeling almost like her old self and, as a result, was able to return home.  Continuing prayers for your intercession, with any required treatments and guidance for her team of doctors and strength and encouragement for all. Thank you.
2022-11-30 Kimberling City, Missouri - Amazing recovery
A woman from my parish was hospitalized in September due to septic shock. When I visited her, she was in a coma, so I celebrated the last rites, invoking the intercession of Blessed Michael McGivney.  With her parents, I also displayed his holy card and we prayed the prayer. She recovered the next day and returned home soon after and is doing well.  Her father is a member of Council 7588 of Our Lady of the Cove Parish in Kimberling City, where I serve as Knights of Columbus chaplain and pastor.
2022-11-22 Ft Wayne, Indiana - Healing of my husband's cancer
My husband, Steve, and I have been praying for healing of his cancer and to send the Holy Spirit into our souls so we will be prepared for the Lord's answer.  At our post-op appointment one week after surgery to remove his bladder, no cancer could be found. They said he was cancer-free.  Thank you, Jesus!  Through the intercession of Blessed Michael McGivney, he has been healed.
2022-11-21 Ontario, California - Healing
My son was diagnosed with a stomach growth and severe stress. I said special Prayers and Intentions for improving his health including reciting the "Prayer for the Canonization of Blessed Michael McGivney" and the Holy Rosary daily.  I'm very happy to write that my son's growth has diminished in size and his stress level has also been greatly reduced. My prayers were answered!
2022-11-21 Goshen, NY - Favors received.
As continuations of my last note, I wanted to say that our grandchild was born and required few days of neonatal ICU and brought back home.  Did not need a major surgery and he is 2 years old now and developing normal with minor issues.  We named him Michael.  Thank you Blessed Michael for your intercession
2022-11-20 - Miraculous Healing
I prayed to Blessed Michael for his intercession of a friend's uncle's healing. He's a young man who very abruptly went into cardiac arrest and into a coma.  The doctors were prepared for the likely reality he would not wake up from the coma. A few days after I prayed to Blessed Michael, he has awoken fully from the coma.  The doctors are saying that it is nothing short of a miracle he woke up, let alone the fact that he suffered no permanent damage from the lack of oxygen. They cannot explain the sudden recovery.
2022-11-18Windsor, Ontario, Canada Healing
I purchased and faithfully wear the third-class relic of Blessed Michael McGivney.  I am a Fourth Degree Knight and have dedicated 52 years of service to my Dean Wagner Assembly No. 0862.  I recently had a stroke which almost took my life. I pray daily for the intercession of Blessed Father McGivney, and I believe he has blessed me in healing.  I am 90 years old and I continue to pray to Father McGivney.
2022-11-16 Natchitoches, LA - Prayed for healing after auto accident
I prayed for Father McGivney's intercession for the healing of a friend's son after an auto accident.  The young man had three fractures in his neck, three in his spine, several broken ribs and a collapsed lung.  The accident was on a Saturday evening, and he was in the ICU for three days, then a room for one day, and was released on the fifth day.  After two weeks, he is back in school.
The following link at the end of this column will take you to the Father McGivney Guild site – or additional information can be found on facebook.com/IWknights9981on IWKnights9981.com/bulletin, on facebook.com/IWknights9981, and on Twitter at twitter.com/IwKnights or by contacting Rob Schultz at (314) 973-2373.
About the Father Michael J. McGivney Guild
The Father Michael J. McGivney Guild promotes the cause for sainthood of the founder of the Knights of Columbus, who was beatified on Oct. 31, 2020
Blessed Michael McGivney Exhibit Opens in New York
Archdiocese hosts temporary exhibit celebrating the life and witness of Order's founder
Rack-in-the-Back . . . . . . . .
Please shop our book and CD Rack-in-the-Back, located in the vestibule leading to the rear parking lot..  Suggested Donation for the CD's is $3.00/title - books on the top shelf are FREE....including copies of the Prayer Book of St Joseph.  
We would like to talk with you about becoming an IW Knight.  Please visit us on-line at our web site at www.IWknights9981.com/AboutUs.  Or call Rob Schultz at: (314) 973-2373.