Did you know this about the IW Knights of Columbus?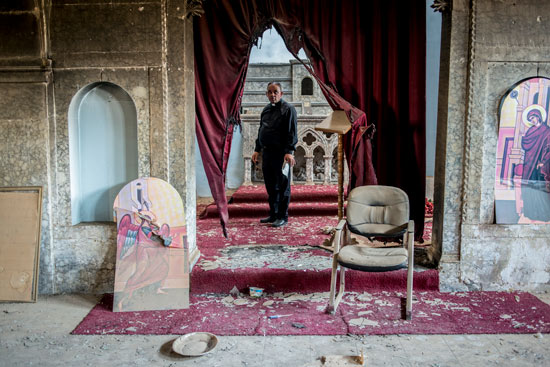 Last week Catholics and other Christians throughout the United States observed a "Week of Awareness for Persecuted Christians" co-sponsored by the U. S. Conference of Catholic Bishops and the Knights of Columbus.  The following is a partial list of some facts – about Christians in the Middle East – which have motivated the K of C's efforts to bring them aid.
For the first thousand years after Christ, Christianity was primarily a Middle Eastern religion. Until around 1000 AD, there were more Christians in the Middle East than in Europe.

Christians living in the Middle East have survived severe persecution, most recently with ISIS' campaign of genocide.

From 1910 to 2010, the percentage of the population of the Middle East made up of Christians declined from 14 percent to 4 percent. This was prior to ISIS' genocide.

The number of Christians in Iraq has declined by as much as 90 percent over the last several years, from 1.5 million before 2003, to about 200,000 today. The number of Christians in Syria has declined by as much as 70 percent.

ISIS has executed thousands of Christians by barbaric methods, including crucifixion and beheading, and an ISIS affiliated group recently declared that Christians are their "favorite prey."

ISIS has engaged in mass deportations of Christians from their ancestral homelands.
A link to the entire KofC.org article, including the remainder of the above list, can be found at the following addresses:
www.IWKnights.com/bulletin or at facebook.com/IWknights 9981 and NOW on Twitter at twitter.com/IwKnights.
Links Related to this week's column:

FACTS ABOUT PERSECUTED CHRISTIANS Article

Christian Refugee Relief Fund: Christians refugees displaced in the face of religious persecution receive aid through the Order's Christian Refugee Relief Fund.
---
Webmaster's Note:
Please shop our book and CD Rack-in-the-Back.  Suggested Donation for the CD's is $3.00/title – books on the top shelf are FREE.
We would like to talk with you about becoming an IW Knight.  Please visit us on-line at our web site: www.IWknights.com/AboutUs.  Or call Rob at: (314) 973-2373.