Did you know this about the IW Knights of Columbus?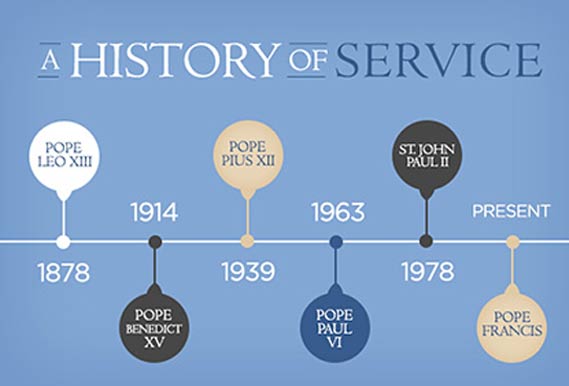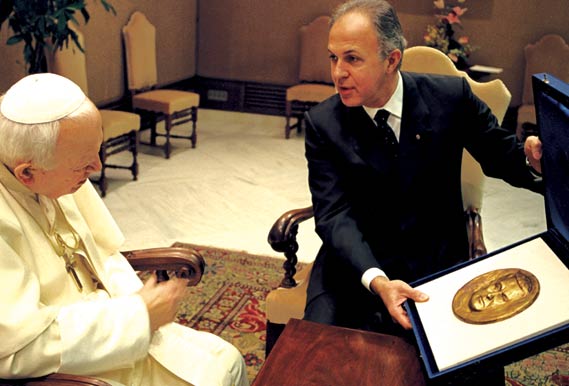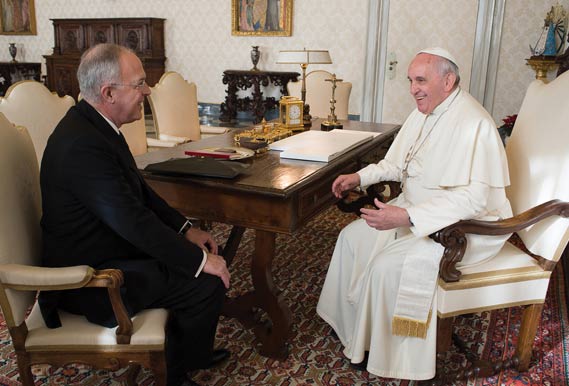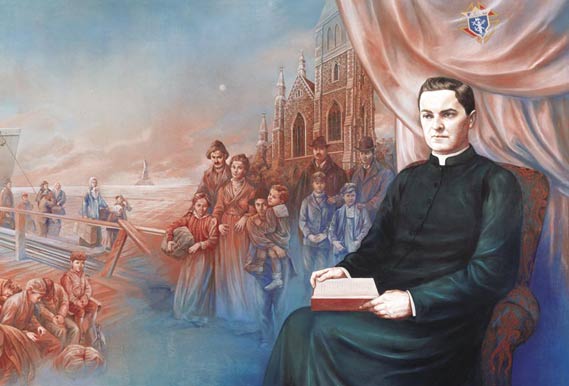 As part of the library of the Catholic Information Service of the Knights of Columbus is a report entitled "A History of Service".  "From the time of its founding, the Knights of Columbus has dedicated its efforts to the mission of the Catholic Church, working closely with the Vicar of Christ."
This 7-page brochure lists and describes the history (through 2015) of our key interactions during the papacy of each of the 11 popes since Father Michael J McGivney founded, in 1882, the KofC at St Mary's Church in New Haven, CT.  That is, from 1895 when the Apostolic Delegate to the United States gave the Order a "warm approbation and apostolic blessing" and then in 1903 the fledgling order expressed mourning for that same first pope of the Order's existence by wearing purple ribbons – to the printing of 30,000 booklets in Spanish and English for the 2015 canonization event in Washington DC relating to Junipero Serra during the current pope's papacy.  Those eleven popes were/are: Leo XIII (1878-1903), St Pius X (1903-1914), Benedict XV (1914-1922), Pius XI (1922-1039), Pius XII (1939-1958), St John XXIII (1958-1963) , Paul VI (1963-1978), John Paul I (1978), St John Paul II (1978-2005), Benedict XVI (2005-2013) and the current Pope Francis (2013-present).
The link to a copy of the brochure can be found at the following addresses: www.IWKnights.com/bulletin or at facebook.com/IWknights 9981 and NOW on Twitter at twitter.com/IwKnights.
Links Related to this week's column:

Knights of Columbus' Relationship with the Holy See From 1882 to Present
---
Webmaster's Note:
Please shop our book and CD Rack-in-the-Back.  Suggested Donation for the CD's is $3.00/title – books on the top shelf are FREE.
We would like to talk with you about becoming an IW Knight.  Please visit us on-line at our web site: www.IWknights.com/AboutUs.  Or call Rob at: (314) 973-2373.